In early 2019 Fredrik got the opportunity to visit Kenya and found Daniel through a running site. We arranged to meet up and do a run west of Ngong Hills. A couple of weeks prior to meeting up for the run we started to chat over Messanger and soon got the idea to see if Fredrik could ask fellow runners in Sweden for unused GPS watches. A few hours after the initial post to friends and acquaintances we got the first donations. This was the start of project to connect the tracks between runners in Sweden and Kenya.
Daniel
My name is Daniel, i am a distance runner from Kenya. I have been running since i was young. I love running as hobby and a career. It as shaped my life to be responsible and also respect others. I also believe anyone can run either in a competitive level or just for health and fitness or better still as fun and passion. Running as given me and many Kenyan a meaning in life and i would love to to share our running passion to the rest of the world.
Connect with Daniel on Strava.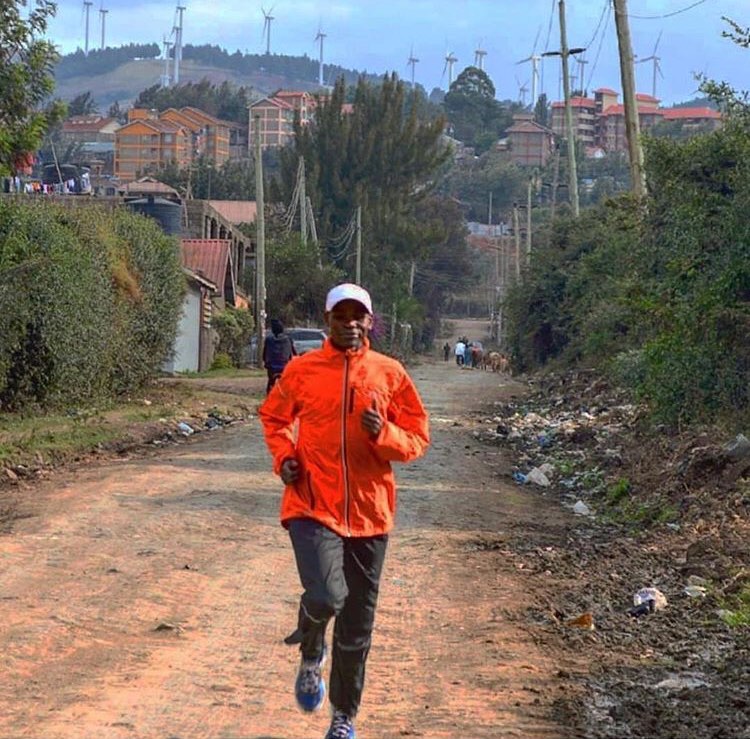 Fredrik
Started running when I turned 40. Never really done any sports prior to that. I got hoked and it escalated fast, a year later I did my first marathon. I appreciate the solitude and the mental challenge of long distance running. When not on the move I love to talk running and get inspiration from fellow runners.
Connect with Fredrik on Strava.